DePaul Professor of Art Bibiana Suárez's latest exhibit "De:Lata – What Gives Us Away" is a collection that builds upon her previous work, which analyzed the marketing of Latino culture.
In this most recent body of work, Suárez illustrates how female identities are represented on food packages that line the shelves of grocery stores. Suárez believes that instead of using these labels as a space for stereotyping women and culture, they should promote truth, and empower the women of the contemporary world. To demonstrate this, she depicts women such as poet Juanita Goergen, UIC professor María de los Ángeles Torres, and accomplished strategist Gladys Rosa-Mendoza. These women are powerful examples of Latinas in the contemporary world who challenge the stereotype that women are only good for cooking. Suárez pointed out that many of the food labels she examined have racist and colonialist undertones. Just as Aunt Jemima was historically a racist caricature of Black women, Latinas in the food industry are too often depicted as women who are only good for food related work.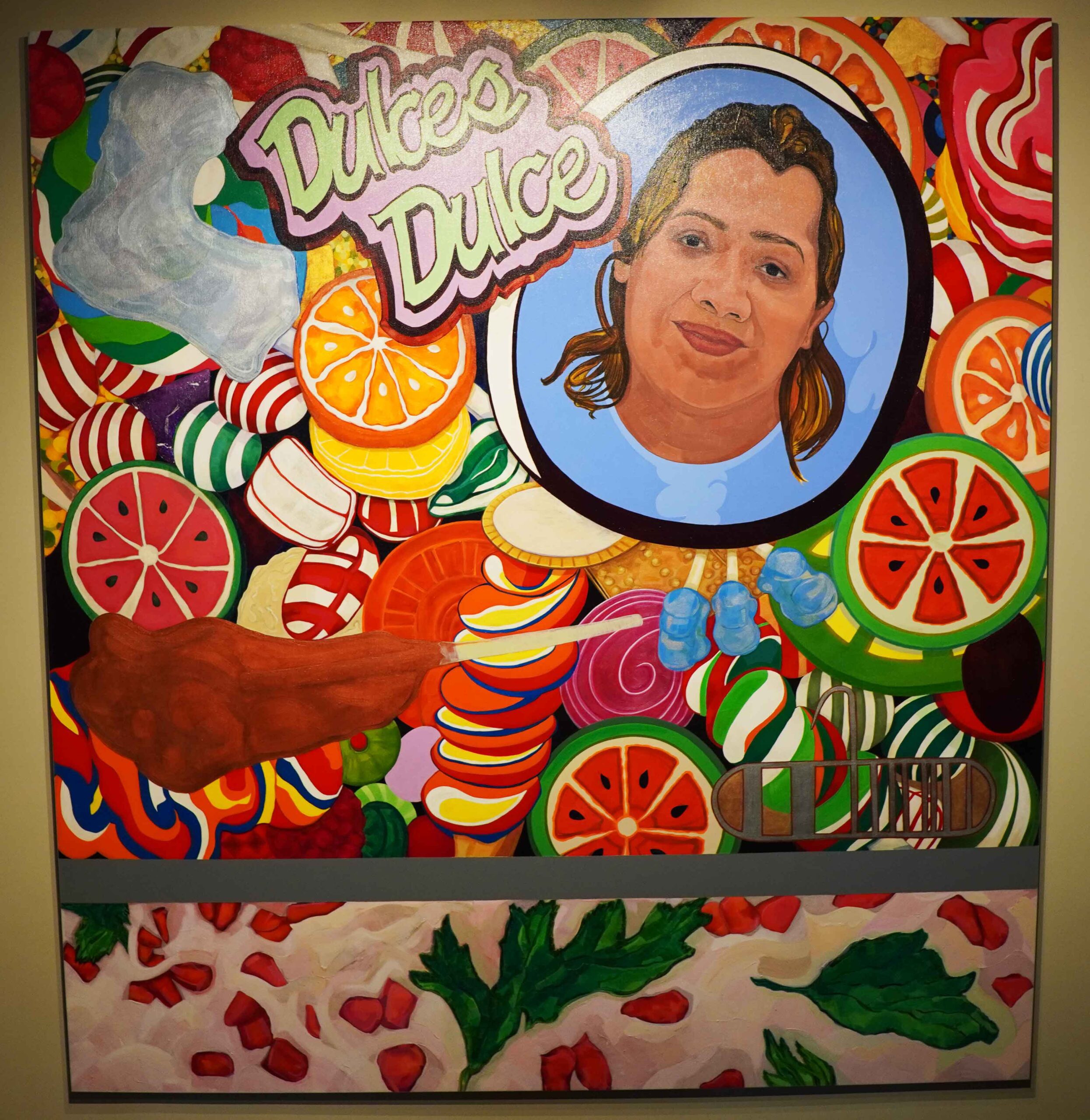 If you would like to see De:Lata for yourself, it can be viewed on the 2nd floor of the National Museum of Puerto Rican Arts and Culture at 3015 W Division St.