With the combined effort of the Chicago Department of Transportation and community artists and leaders, Humboldt Park is participating in the Al Fresco Project to help beautify the neighborhood. The project aims to create more interactive city spaces.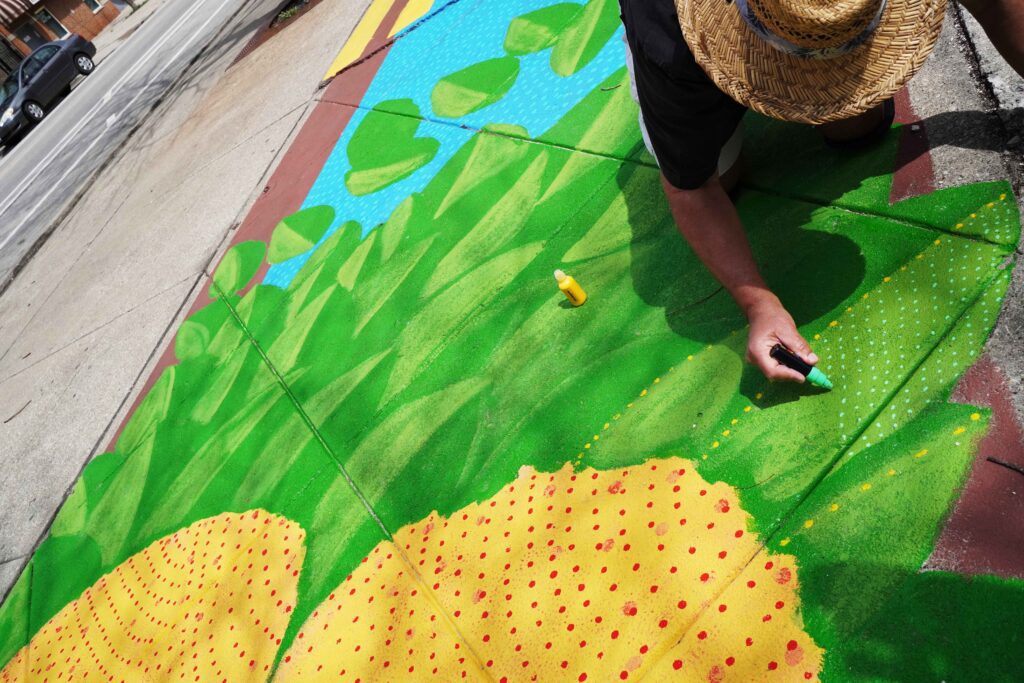 "We're painting 10 different spots on the sidewalk as part of an initiative with the City to revitalize foot traffic", said artist Cristián Roldán, one of several who are embellishing the Humboldt Park community with artwork and symbols that are indicative of life and culture on the Island. These are painted on Division St. sidewalks along Humboldt Park's Paseo Boricua. Prior to the start of the project, community members participated in a cleanup of the neighborhood by repainting many of the trash cans along the street as well as picking up garbage, and cleaning the sidewalks.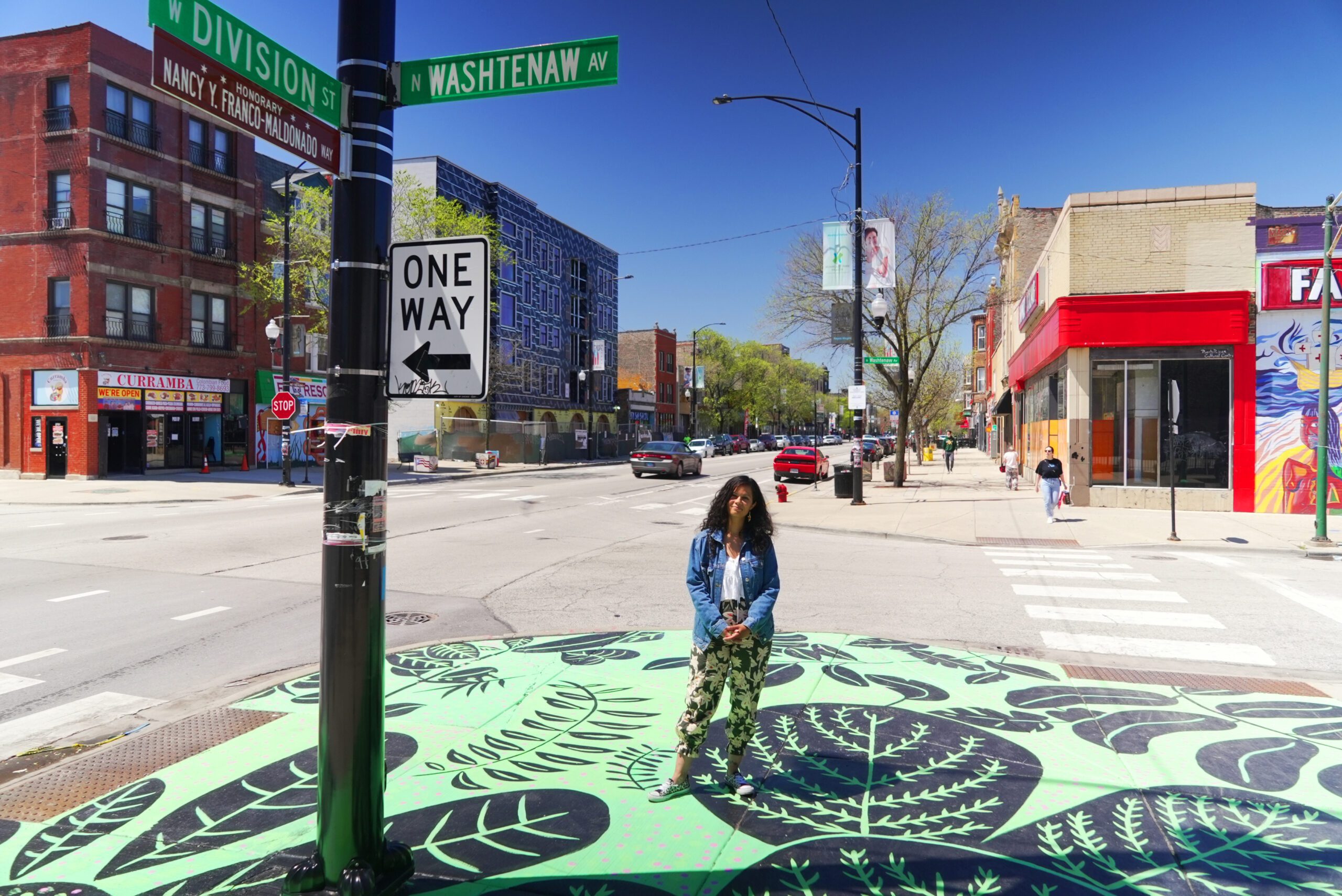 Through these works, the artists' hope is not just to beautify the neighborhood, but to tell stories for the community as well.
"I believe it is more important than anything for those who have lived generations in the Diaspora that they feel something." said artist Rebel Betty when asked about connecting her work with the public to Puerto Rico.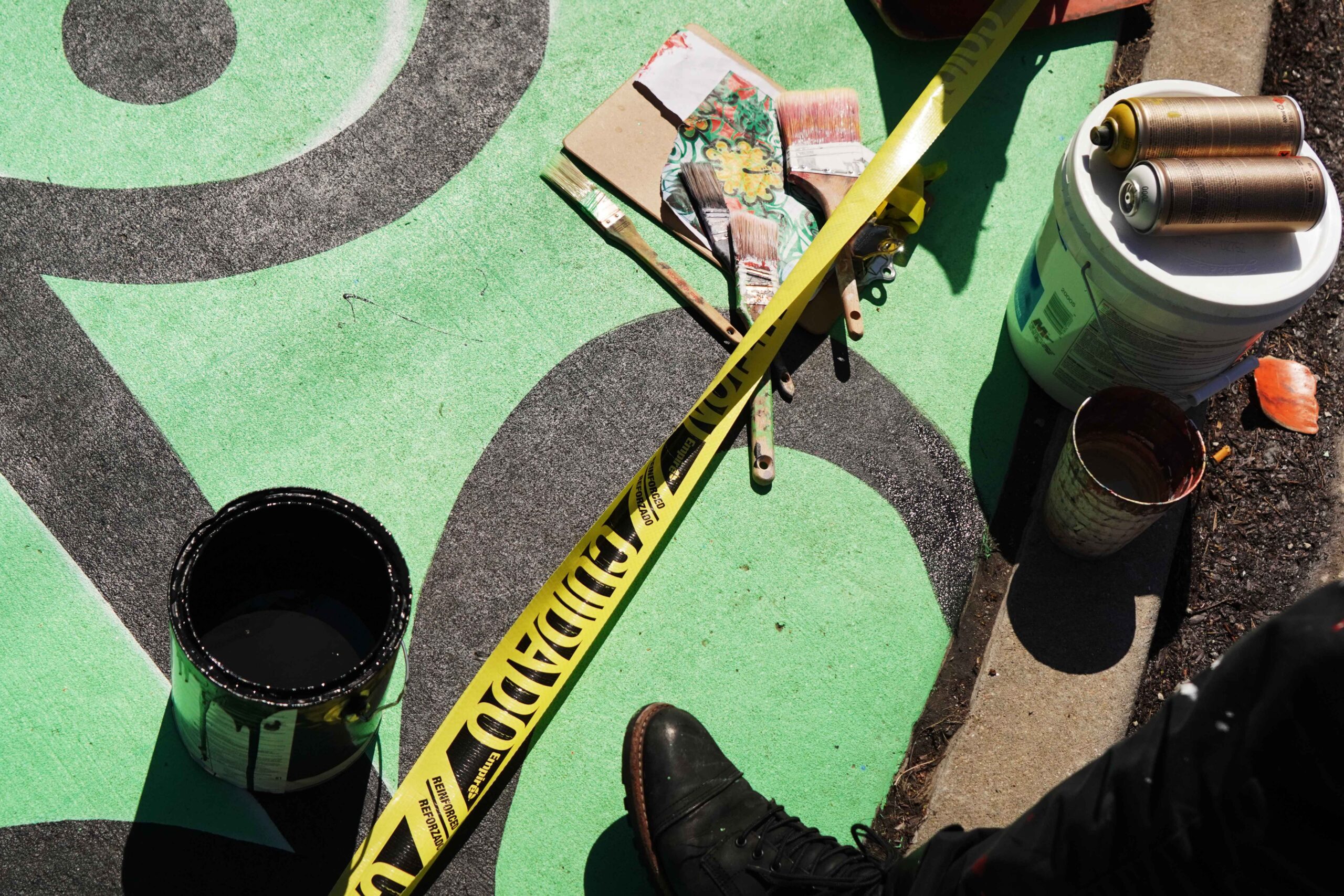 Humboldt Park's Paseo Boricua is a cultural hub and diverse meeting place. It boasts a variety of businesses, restaurants, and community centers. The works from these artists are deeply personal and thoughtful as well as unique in their storytelling –highlighting diverse aspects of the culture.
"If you live in a place more harmonized you feel like you want to spend more time there, more than in a neighborhood that doesn't have those spaces where people can meet, have conversations, exchange ideas." said artist Cristián Roldán.
"Part of it is adding to the collective aesthetic of the public space".
Humboldt Park's Paseo has been a staple of the community for many years, and even though it has been through many changes, artwork has always been a steadfast reminder to celebrate Puerto Rican culture in the neighborhood.