On January 7th hundreds of children in Vieques, Puerto Rico, attended the 24th Three
Kings Festival.
After a two-year hiatus due to the pandemic, families gathered at Esperanza Park for a
morning of music, storytelling, games, and creative workshops. All the children rejoiced
at the arrival of the Wise Men at the park. These three famous characters arrived riding
wooden-horses as a symbol of their long journey, according to the religious tradition.

Also, this year's festival featured Oscar López Rivera playing a fourth Wise Man. Mr.
López Rivera designed the special edition of the festival's commemorative plate. As part
of the ceremony, the Wise Men delivered a message full of hope to all children and
parents. In addition, Ms. Adelmari Lassús, a local teacher, was the MC.

The festival honored local celebrities: Payaso Juglar and La Madrinita; and it also
recognized Francisco Rivera and Grisel Barreto's contribution. The latter couple has
traveled for 15 years from Utuado to Vieques, just to be part of the event. The event
concluded by giving books and non-violent toys away to all children present.

The Three Kings Festival was made possible thanks to volunteers from Isla Nena and
Isla Grande and by different sponsors, such as HITN, and persons like Mike Nieves and
Luis Alejandro Molina.

This traditional event has already started planning its 25th anniversary for next year,
which will mark a quarter of a century celebrating a joyful tradition.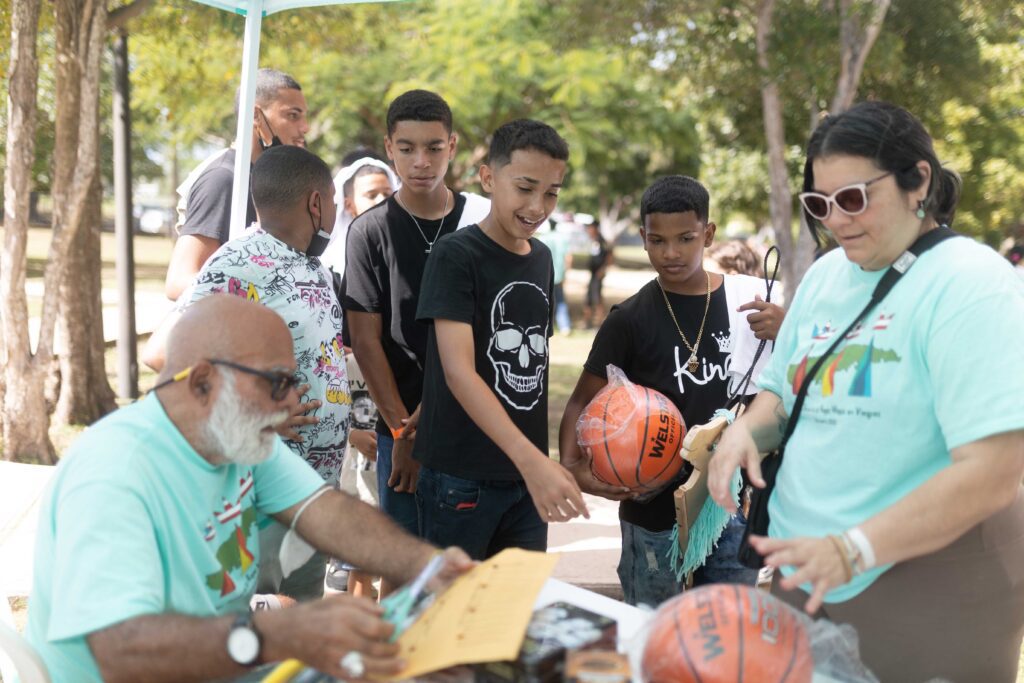 HITN presente en el Festival de los Reyes Magos de Vieques
El pasado 7 de enero se llevó a cabo la vigesimocuarta edición del Festival de los
Reyes Magos en la isla de Vieques, Puerto Rico.

Tras una pausa de dos años, el festival volvió a celebrarse de modo presencial en el
Parque de Esperanza. Decenas de niños y niñas disfrutaron de talleres educativos,
música, cuentos y juegos. Los menores recibieron con entusiasmo la llegada de los
Reyes Magos al parque, pues arribaron al lugar en un simbólico desfile sobre caballitos
de palo.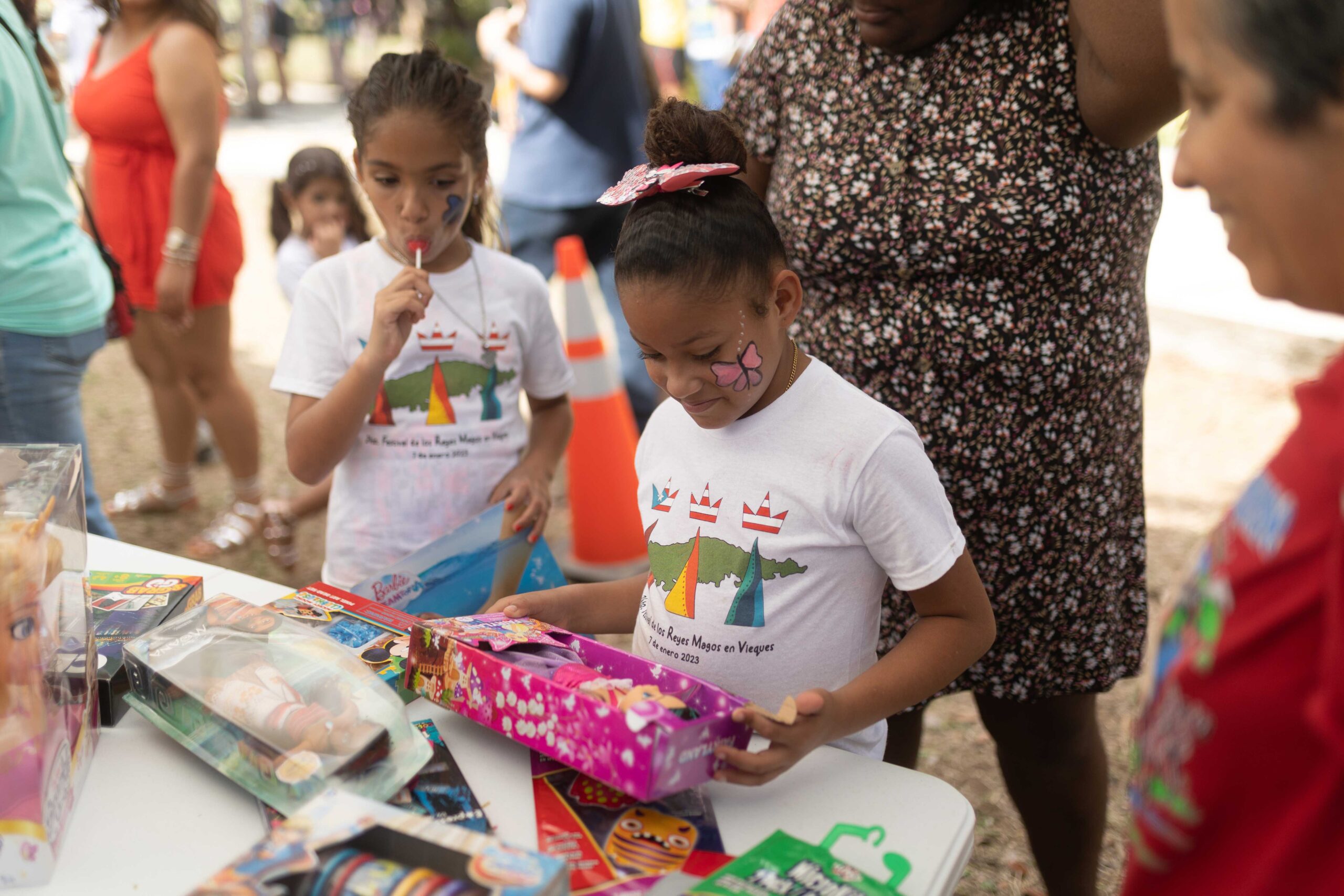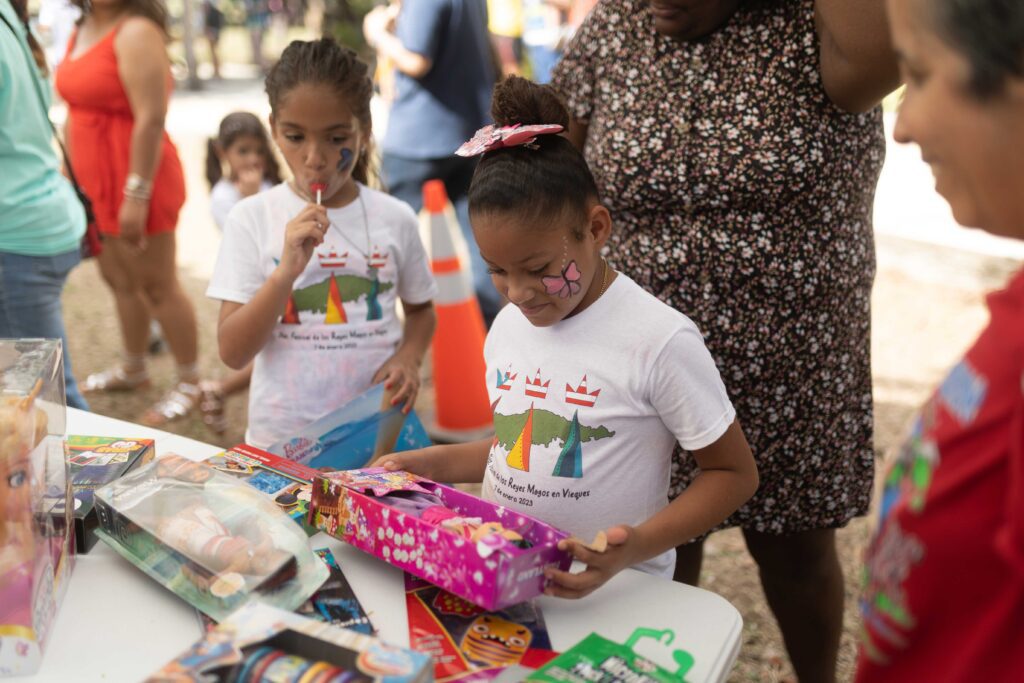 El festival contó con la presencia de un cuarto Rey Mago, el activista: Oscar López
Rivera, quien también es el autor del plato conmemorativo de este año. La ceremonia
oficial fue dirigida por la maestra viequense, Adelmari Lassús, e incluyó emotivos
mensajes de los Reyes que felicitaron a los niños y sus padres.

Este evento fue dedicado al Payaso Juglar y La Madrinita. Y también se resaltó el
compromiso y dedicación de Francisco Rivera y Grisel Barreto quienes por más de 15
años viajan desde Utuado para llegar a Vieques y agasajar a los menores. Tras la
ceremonia, los niños y niñas recibieron como regalos juguetes no-bélicos y libros.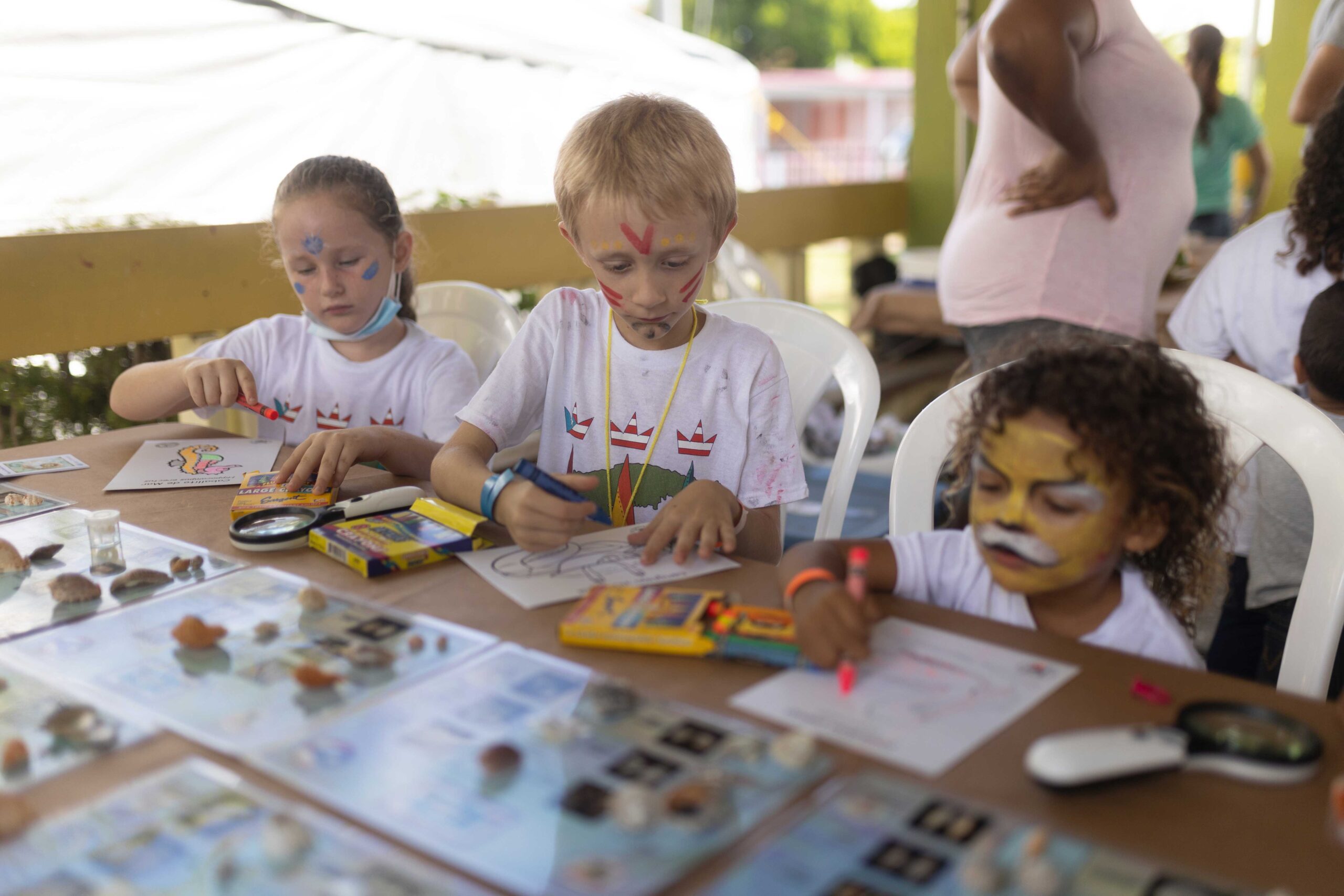 La celebración fue posible gracias a la labor y dedicación del voluntariado de la isla
Nena y de la Isla Grande. Al igual que a sus múltiples colaboradores, entre ellos: Mike
Nieves y Luis Alejandro Molina, de HITN.

Y para el próximo año, el Festival de los Reyes Magos en Vieques ya ha comenzado
con las preparaciones del 25 o aniversario… ¡Un cuarto de siglo de alegría y tradición!
https://www.flickr.com/photos/nbhrn/albums/72177720305189562/with/52622782727/