By: Juanita Garcia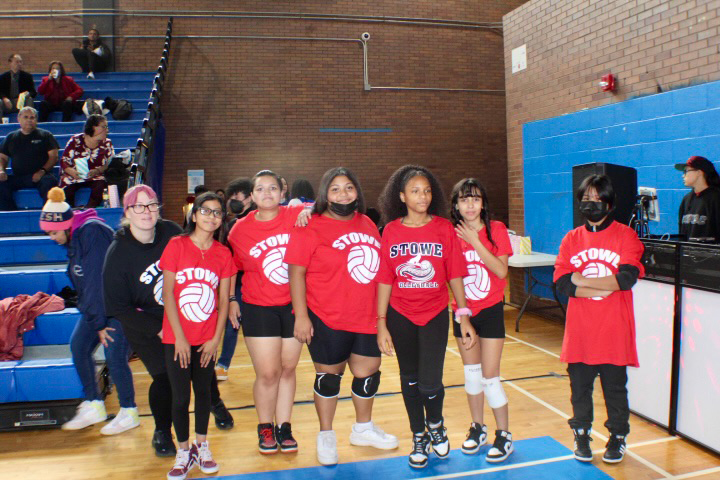 On Saturday, November 19, Community as a Campus (CAAC) hosted the First Annual Girls Day of Play at Roberto Clemente Community Academy. Over 75 middle school athletes participated from seven community schools which included Moos, Chase, Yates, Stowe, De Diego, West Park, Roberto Clemente and Barreto's Boys & Girls Club, all schools serviced by the East Humboldt Park Community Action Council, CAAC.
Young people rotated through 45 minute clinics in volleyball, soccer and basketball which were all led by college athletes, high school coaches, and professional trainers. After the clinics and a short lunch break, CAAC was presented with a $4000 check from Dino Vulpitta, member of the Windy City Hockey Foundation and owner of Esmeralda's Lounge on Paseo Boricua. Migdalia "Maggie" Feliciano was the keynote speaker. Maggie is a Clemente alum, Class of 95 whose jersey, #15, is retired for a record 1022 rebounds in four years. Maggie serves as the vice-president of the Humboldt Park Women's Softball League.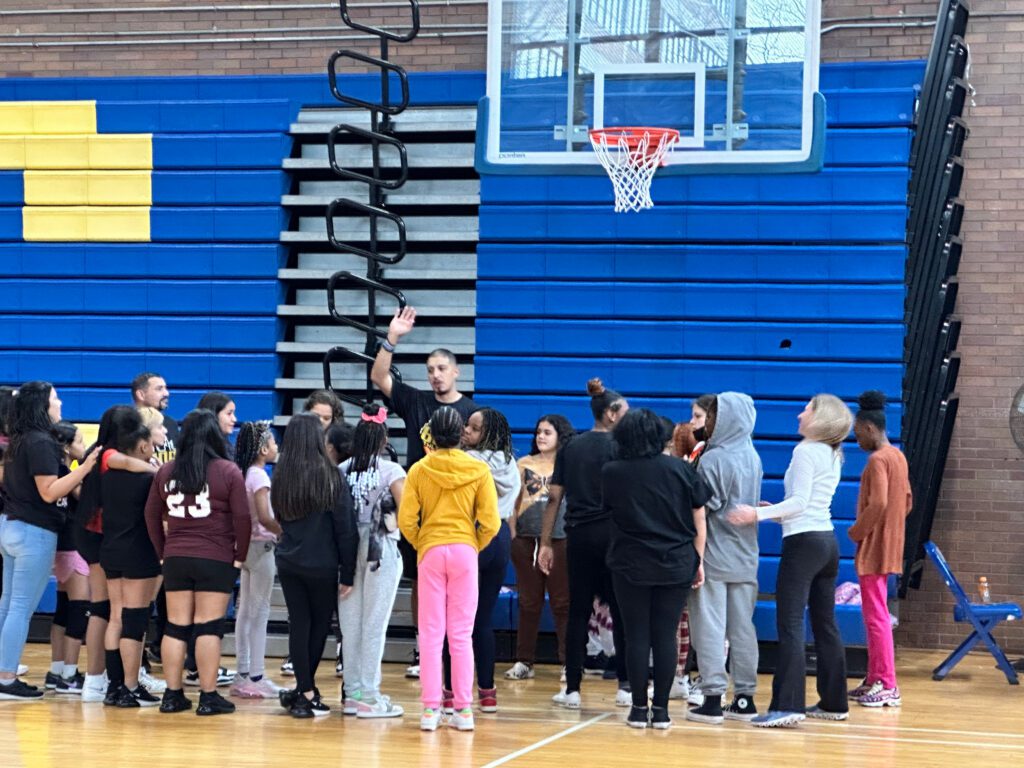 The event ended with a volleyball tournament where schools teamed up to compete against each other. Jose De Diego & Stowe joined forces against Moos & Yates. The game was a nail-biter and ended in a tie. Throughout the day's activities, the young people were invited to complete the phrase "We can do it because" on a large poster board.
Girls Day of Play was made possible by the generous support of the Puerto Rican Cultural Center, CPS's Family and Community Engagement, Leadership Greater Chicago and Laureus. A special shout out to the coaches and students for their continued participation and support of CAAC's sports program.