Several schools in the Humboldt Park community have been participating in the Classroom to Table (C2T) healthy food program, funded by the Chicago Region Food System Fund. Classroom to Table is an eSTEAM program where students Pre-K through high school learn the fundamentals of urban agriculture to devise a healthy eating ecosystem of ultra-locally grown produce. This program serves to address current challenges faced here in our community such as food insecurity, food deserts, and food justice, which Program Director Tony Garritano says, "are a reality for a lot of our students." Garritano aims to give students a real view of the situation they might currently be living in, showcase that there is an alternative way to receive food and nutrients, and give students an understanding of the importance of growing food.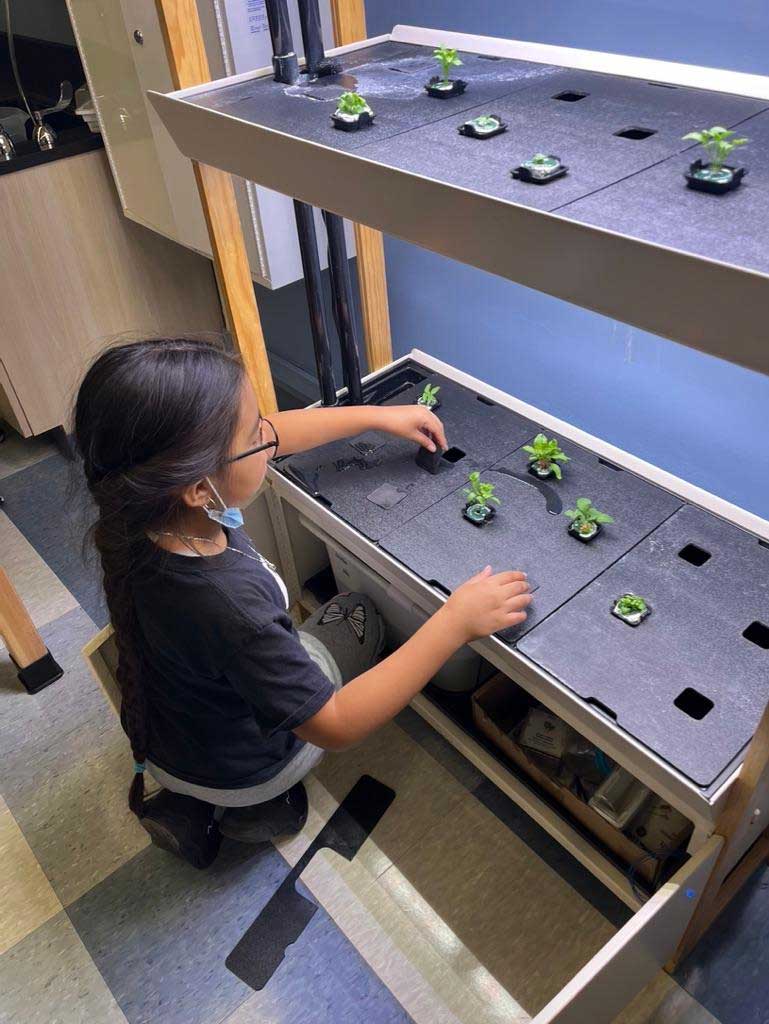 The student learning content areas for C2T include healthy eating, gardening, culinary arts, and entrepreneurship. This allows the program to capture different student interests while working toward the same goal of community sustainability through urban agriculture. For instance, students may be more interested in growing for recipe development, or for entrepreneurial opportunities. Currently at Roberto Clemente High School, three students are working to formalize a business model where they grow plants and sell them to the community. "We wanted to make this program inclusive in different ways. C2T is the overarching entity but each school has its own spin on it," Garritano explains.
C2T provides education and materials to participating schools, including hydroponic gardening units. Eighty Pre-K students have a hydroponic garden on site at Centro Infantil Child Care where they grow herbs daily, and 10 schools have on-site gardening and programming. The schools currently using hydroponic towers to grow local produce year-round include Chopin Elementary, Centro Infantil, Moos Elementary, Yates Elementary, West Park STEAM Academy, Roberto Clemente Community Academy, and Clemente's Parent University. The PRCC and C2T will be supplying Pedro Albizu Campos High School with a hydroponic tower next month.
This program also includes monthly council meetings of staff and students to discuss gardening skills, meet business owners, discuss entrepreneurial opportunities, curate healthy recipes from the locally grown produce, and discuss overall updates and best practices of the program. Roberto Clemente High School will act as a hub for the community council meetings and is planning to develop urban agriculture as a new CPS career and technical education program. The PRCC envisions that access to this education and community support will foster the creation of student and staff-led farmers markets, food banks, and promote the creation of community-wide rooftop gardens as part of the Puerto Rico Town expansion that will provide access to healthy foods while developing a self-sustaining food ecosystem throughout the community.