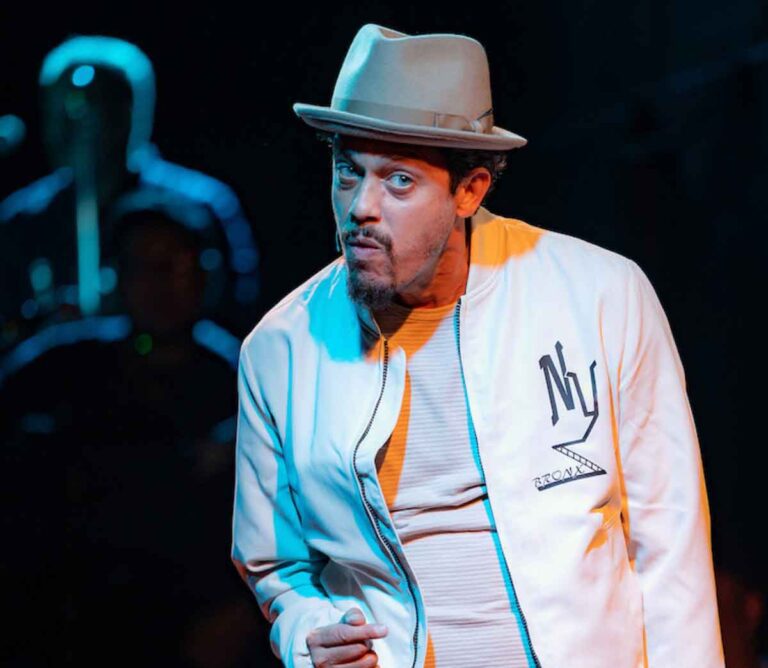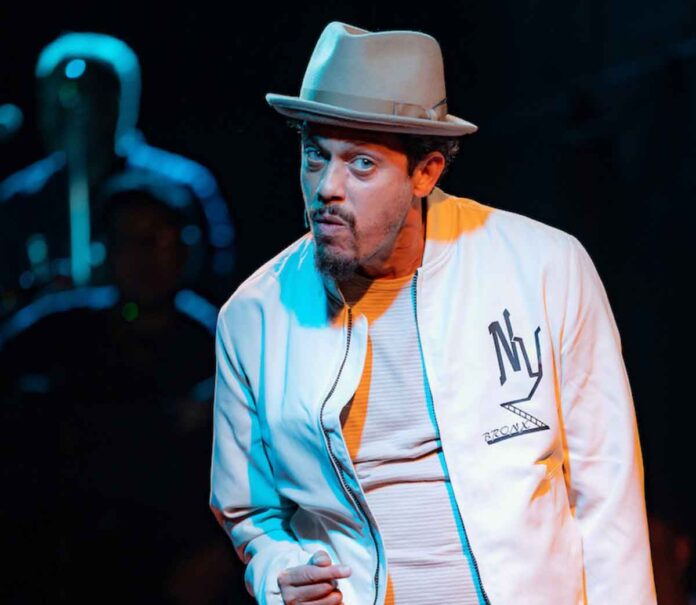 By Dana Martin from Stage Raw
Flaco Navaja is more than a badass salsa singer. Latino Theater Company, in association with Chicago's UrbanTheater Company, presents the West Coast premiere of Evolution of a Sonero, a coming-of-age story written and dynamically performed by Navaja (with a libretto arranged by Carlos Cuevas) chronicling the evolution of Navaja's life as an artist and human being.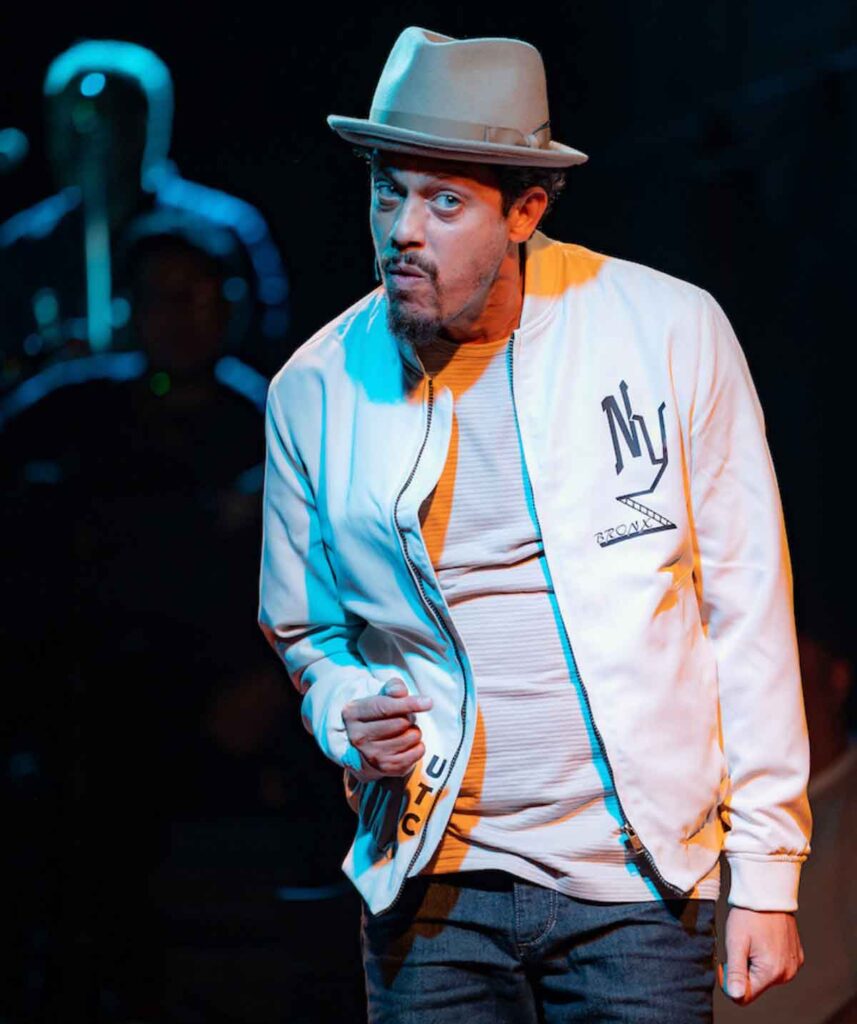 Flaco Navaja's love for salsa and hip-hop started at a very young age. The son of proud Puerto Rican nationalists, Navaja masterfully illuminates his formative years growing up in the South Bronx along with his various trials and successes as, throughout his young adulthood, he struggles to follow his dream. He uses a fascinating blend of hip-hop, poetry, salsa and storytelling. Navaja, utilizing the structure of an epic salsa song as a field guide and metaphor for telling the story of his own personal metamorphosis. Form and style effortlessly overlap, creating a tapestry of sound, rhythm and story.
Navaja is an accomplished singer as well as an excellent actor. An engaging performer with a charming persona, he embodies various characters throughout the evening, such as his Uncle Maxi or his high school buddy Tralane or his own mother. To each he adds levity and humor. He drives the energy of a 90-minute show with seeming ease. Navaja's performance is wholehearted, dynamic and as powerful as it is playful.
Directed by Miranda González, the dynamic evening flows well in a tight, exciting 90-minute performance. Musical director Carlos Ordiano finds a nice balance between improvisation and precision. Scenic designer Manuel Ortiz's set is appropriately restrained, leaving ample space for instruments, with the band placed on various risers. Sarah Albrecht's costume design is both poignant and practical. Ellie Humphrys' lighting design is subtle, focused and specific.
The 5-piece band (The Razor Blades) accompanying Navaja consists of Carlos Ordiano on piano, Edward Resto on electribass, Juan Moreno on congas, Richard Velzen on trombone and Joey De Leon on timbales. The band has great chemistry and are at ease within their respective performances. They're in great control of the music's dynamic shifts in rhythm and tempo and prove a formidable match for Navaja's energy, charisma and engaging narrative.
Evolution of a Sonero is in a category hard to define but it's in a class by itself. Navaja brings his own evolution to life. It's a metamorphoses still in the making.